PAAE - Aerothermodynamics
21
Interested in joining the community ? Before getting involved, I must choose my contribution : simple visitor, occasional participant in events, expert deeply concerned by the field (member) : which status to choose
Just stay informed about the next COMET's event
Atmospheric re-entry - Aerothermodynamics (In English Only)
This community deals with all the topics related to atmospheric reentry, from the fundamental physics at play during reentry to the development of strategy and technologies either to perform a safe reentry (manned flight) or to have the vehicle reentering to demise (limit risk on ground).
The COMET  will support open innovation initiatives and any activities that could foster cross exchanges between experts from space and beyond. The COMET is open to worldwide contributions.
The COMET can provide logistic supply (room for meetings, webconf plateform, etc…) and sponsoring.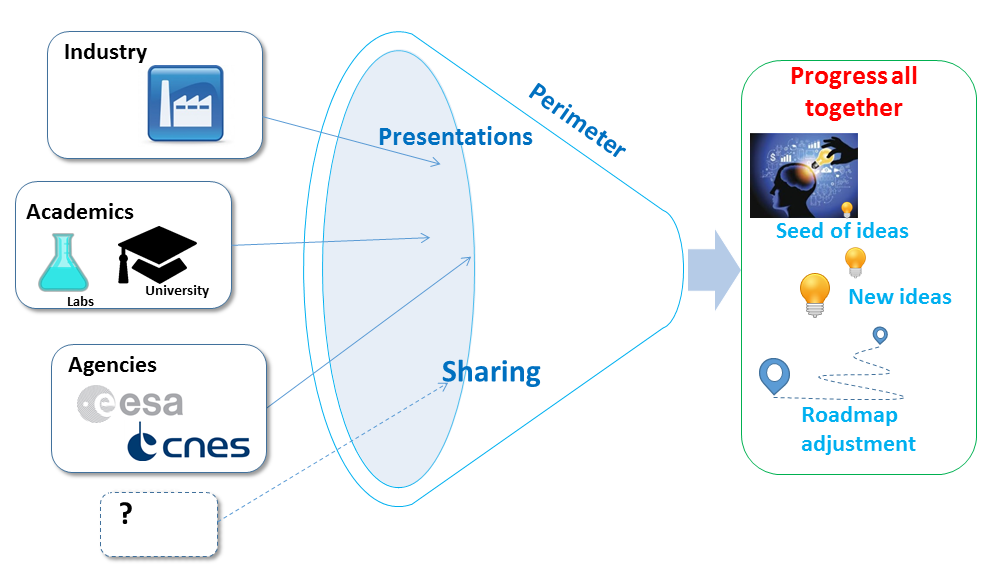 Actions that could be undertook are:
Dissemination of information

Presentation of R&T activities outcomes
Presentation and Benchmarking of simulation tools
RoadMap sharing, ...

Set up working group to identify major topics of interest and work on it
Visit experimental facilities
Seminar, Lectures, training session
Outcomes could be
Cooperation with shared R&T activities, co-management of a Ph.D. thesis or of trainee, etc…
Publications, position paper
Share data base
Definition of a benchmark, experiment
Preparation of a shared Roadmap
Etc…
Be a part of it, join the community! You can also propose event or submit any ideas in line with the objectives of the COMET
Julien ANNALORO
community moderator
The bureau
Space Agencies